Scientists of the Laboratory of Marine Mammals of Shirshov Institute of Oceanology of the RAS held an online lecture on the results of a three-year research project on the Black Sea dolphins, implemented with the support of "Rosneft".
Support for the project for the study and monitoring of marine mammals in the Black Sea is part of the large-scale environmental program of NK "Rosneft".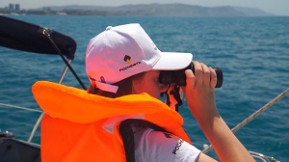 The executor of the project is Shirshov Institute of Oceanology of the RAS. The first sea expedition took place in September 2018. Full-fledged studies of these animals have not been carried out since the 80s of the last century.
Caring for the environment is an integral part of "Rosneft's" corporate culture. The company does everything necessary to ensure environmental protection, preserve and restore natural resources.
Within the framework of the project, two full-scale sea expeditions were carried out along the entire coast of the Krasnodar Territory, each with a length of about 1000 km. For the first time, after a 30-year hiatus, a large-scale aerial survey of Black Sea cetaceans was carried out, covering the northeastern part of the Black Sea, coastal surveys of the coast, and a wide range of laboratory studies.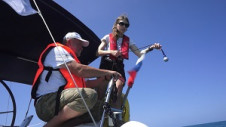 In addition, the method of automatic photo-counting of Black Sea cetaceans was used for the first time.
Based on the results of sea expeditions, schematic maps of the seasonal distribution of cetaceans were constructed. The most numerous species found throughout the entire water area was the white-barrel dolphin. Bottlenose dolphins were mainly found in the twelve-mile zone, and Azovka were recorded, although everywhere, but much less often than others.
The number of cetaceans in the study area, according to preliminary estimates, is about 17 thousand individuals. Including white-barrel dolphins - over 12 thousand individuals, bottlenose dolphins - about 4 thousand, azovki - a little more than 1.5 thousand.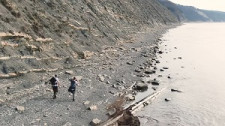 Scientists of the IO RAS continue laboratory studies of biological samples, including toxicological, virological, genetic and other types of analyzes.