The latest developments of Shirshov Institute of Oceanology of RAS were demonstrated during the SIIF 2019 International Invention Fair, held in Seoul, Republic of Korea, from November 27 to 30, 2019. The fair is the largest exhibition event dedicated to innovation and high-tech products in Asia.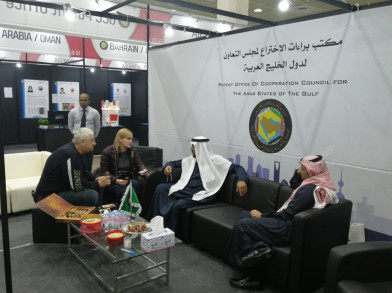 The Institute's exposition was presented by two developments, first demonstrated on the Asian market: the Aqualog automated profile system, which was recognized by the expert committee of the fair in the Environmental Protection category, and the bottom seismograph, which received a special prize from King Abdulaziz University, a scientific and educational state university of the Kingdom of Saudi Arabia.
The profilograph created by the Institute of Oceanology is suitable for long-term monitoring of the marine environment and is especially convenient for studying climate change, and the possibility of long-term staging makes it an ideal platform for obtaining in situ data profiles even in adverse weather conditions.
The relevance of the development demonstrated by the Institute was especially noted by the leadership of the South Korean corporation Samsung, who highly appreciated the contribution of the Russian side to the development of new technologies designed to save the environment, and expressed interest in using a profilograph for monitoring natural and man-made anomalies, preventing natural disasters and technological disasters.
During the fair, negotiations were held with representatives of the GCC Patent Office and specialists from oil and gas companies from the United Arab Emirates, Qatar, Kuwait, who familiarized themselves with the characteristics of the technology presented by the Institute. The parties discussed further steps for the implementation of Russian developments in the territory of the Persian Gulf countries, including registration and protection of patent rights for developments carried out by the Institute with a view to their further promotion on the market of the Arab states.
The achievements of the Russian side in various fields of science and industry were presented in a comprehensive exhibition organized by the international Archimedes Salon of Inventions and Innovative Technologies, which was attended by over a thousand people.