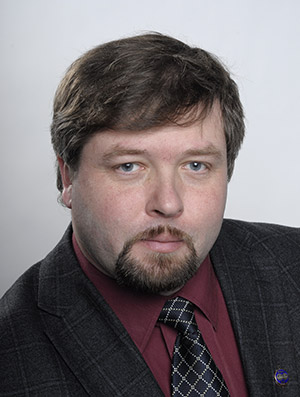 Position:

Deputy Director of the Physical direction
Phone:

(499) 124-59-94
Miscellaneous Information:

hydrophysicist, doctor of geographical Sciences (2000), a member-correspondent of the RAS (2016), since 2006 - head of the Laboratory of ocean interaction with the land waters and anthropogenic processes, since 2006 – Deputy Director of Physical direction.

He graduated from physical faculty of Moscow state University (1989) and the graduate school of the State Oceanographic Institute (1992). After graduation he defended a thesis for candidate of physico-mathematical Sciences on "the Daily cycle of thermal and mechanical interaction of ocean and atmosphere".

Then he worked in SOI (1992), the University of Oregon (USA, 1993-1994), the University of Rio Grande (Brazil, 1994-1998). Since 1998 he is working at the Institute of Oceanology of the RAS, where he consistently passed the position of senior researcher, leading researcher, head of laboratory and Deputy Director. In 2000 he defended his doctoral thesis on "Wide shelf under the influence of intense continental runoff".

Zavyalov's research interests are associated with the physics of the interaction of the ocean with freshwater from mainland runoff, and various forms of anthropogenic impacts on marine systems.

He was one of the authors of discovery on Brazil offshore runoff currents that carry water of the rivers Parana and Uruguay from the area of the Rio de La Plata estuary hundreds of miles to the North, and first described in a series of works features the impact of this reallocation on the variability of the hydrophysical fields in the South-West Atlantic. He developed a new implementation of the method of "maximum cross-correlations" for remote sensing of ocean currents from satellite data. He is also involved in studies of the Black sea, especially in the context of the influence of freshwater river runoff to the regime of the reservoir.

P.O.Zavialov is one of the leading experts on the issues of the Aral sea and since 2002 he directs the Aral expedition of the IO RAS.

He is the participant of many expeditions. He is the member of the editorial Board of "Oceanology" and a number of international working groups. He is the author of the book "Physical Oceanography of the Dying Aral Sea" (2005) and more than 80 scientific articles and several popular science publications.