Laboratory of ocean and atmospheric optics
Head: Dr. Maxim Rodionov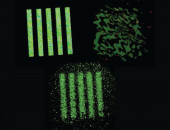 The main direction of research:
Fundamental and applied investigations of the optical methods of World ocean study.
New directions of research. Within the framework of the main theme, it is planned to conduct full-scale experiments to study the spatial inhomogeneities of hydrooptical characteristics and record hydrophysical processes using the developed radiometric lidar.