MUSEUM OF IO RAS HISTORY
Head of the Group of the History of the Institute Maola Ushakova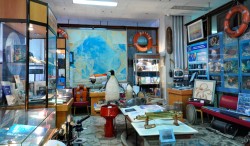 The main activities of the Museum:
Archival research on the history of the Institute.
Management of the permanent exposition reporting on current research activities of all Institute's divisions.
Creation of special expositions on eminent scientists of the Russian Academy of Sciences.
Lecturing and documentaries showings.
Participation in themed exhibitions in other Moscow museums and archives.
Children categories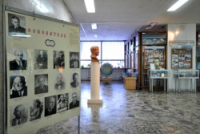 The museum became an integral part of the IO RAS. Museum activity is one of the components of the scientific work of the Institute's staff. The Museum was founded on the desire to preserve the history of the Institute and preserve the memory of the legendary people who participated in its creation and development. This is a story about a difficult, but very interesting, expeditionary work and scientific discoveries in the study of the World Ocean.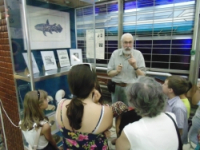 Employees of the Museum participate in conferences, scientific schools, seminars on the problems of studying the marine heritage of Russia.
The museum cooperates with other Russian museums: the Museum of the World Ocean in Kaliningrad, the Taimyr Museum of Local History, the State Darwin Museum and the Historical Museum in Moscow.