NORTH-WESTERN BRANCH OF THE IO RAS, АRKHANGELSK
Director of the North-Western branch Dr. Ekaterina Kotova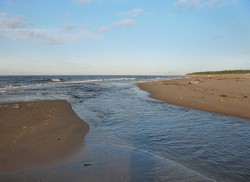 Address:
North Dvina Emb. 112-3-321, Аrkhangelsk, 163061 Russia
Tel: +7(8182) 42-00-47
Major work streams
Processes of mixing sea and river water in estuarine areas of northern rivers.
Assessing the impact of suspended and dissolved substances from the water intake of the White Sea basin on the formation of depositional regime.
Mathematical models of the dynamics of water and transport of substances in estuarine areas of northern rivers.


PhD (Geographical Sciences)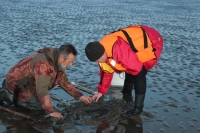 The department employs 14 people, including two doctors of science and one candidate of science. 4 staff graduated from the graduate school, three of them prepared for the defense of candidate dissertations.
From 3 to 7 expeditions are held each year. Depth measurements, measurements of hydrophysical characteristics, water, ice and soil sampling for chemical analyzes, hydrobiological observations are carried out during the expedition work.