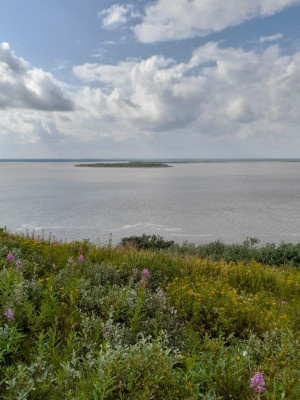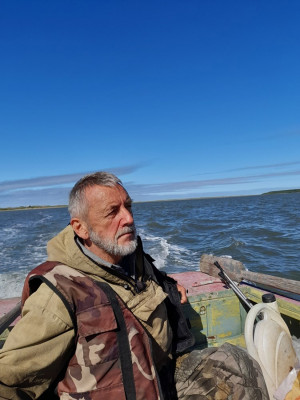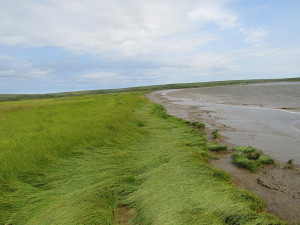 Within the framework of the grant project "Peculiarities of mesotidal mouths of the rivers of the Arctic zone of the Russian Federation in the conditions of summer low water (on the example of the Indiga River in the Nenets Autonomous District)" in the period from July 21 to August 1, 2022, employees of the North-Western Branch of the Institute of Oceanology of the Russian Academy of Sciences carried out complex expeditionary studies of the mouth area of the Indiga River in the Indiga Bay of the Barents Sea. The leader of the expedition is the leading researcher of the North-Western Branch of the IO RAS, PhD Miskevich I.
During the expedition, studies of the mixing zone of river and sea waters of the estuary of the river were carried out. Indiga and its two lateral tributaries - the Bolshaya Shchelikha and Ievka rivers. A series of hydrological and hydrochemical semi-diurnal observations were made at three stations with a discreteness of 2 hours in the zone of mixing of river and sea waters and 2 sections at 6 stations at high water of the tidal cycle at the mouths of the Ievka and Bolshaya Shchelikh tributaries. Water level fluctuations, water temperature and salinity, oxygen content and pH value were measured. Water samples were taken to determine the content of suspended solids, total phosphorus and total nitrogen. 3 samples of bottom sediments were taken to determine the content of heavy metals. Also, 17 geobotanical profiles were made and 48 geobotanical sites outside these profiles were surveyed and ornithological observations were made on 5 routes. Currently, the selected water samples and bottom sediments are being processed.
During the implementation of the project, the support funds allocated by ANO "Expert Center PORA" were used.