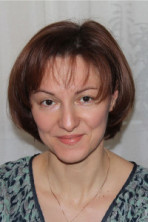 Chief Specialist
Layout designer of the Editorial Board of the Journal of Oceanological Research
IO RAS Publishing House

IT Center

Scientific and auxiliary units of the Institute
36, Nakhimovskiy prospect, Moscow, 117997, Russia
+7(495)719-00-35
In 2003 she graduated from the All-Russian Correspondence Institute of Finance and Economics, Faculty of Marketing and Management, specializing in production management.
2010 to 2012 was trained in courses on products "HTML and CSS", "Adobe Photoshop", "Adobe Illustrator", "Pre-press", "Adobe InDesign" and WEB-design at the Training Center "Specialist" at Bauman Moscow State Technical University.
In 2020, she completed advanced training under the Internet Marketing program at the Professional Training Center.
In 2020, she completed training in the course "Internet marketing in search engines: SEO-site optimization" at the Specialist Training Center at Bauman Moscow State Technical University.
Since 1990, she worked at the Agropromizdat Publishing and Printing Association in the editorial office for the automation of the editorial and publishing process, then at the Refrigerating Equipment Publishing House as a designer and layout designer for printing.
From 2020 to the present, she has been working as a chief specialist - layout designer for the editorial board of the Journal of Oceanological Research.