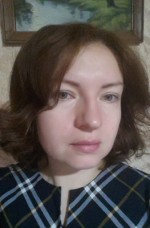 Junior Researcher
Lisitsyn Laboratory of Physico-Geological Studies
Marine Geology
36, Nakhimovskiy prospect, Moscow, 117997, Russia
+7(499)129-21-45, internal phone 0653


In 2006 she graduated from the Moscow State University of Environmental Engineering as an environmental engineer. Since 2011 he has been working at Shirshov Institute of Oceanology of RAS in the laboratory of physical and geological studies as an engineer. In 2016 she was transferred to the position of a junior research assistant. Author of 5 scientific papers.
Research interests and main scientific results:
Geochemical processes in the river-sea system, metals in water and suspended matter, study of the mouth area of the Northern Dvina.
Dissolved and suspended substances in the lower reaches of the Northern Dvina were studied with monthly year-round sampling for more than two years, their behavior in the marginal filter of the river.