Lisitzin Laboratory of Physical and Geological Research
Head: Dr. Vladimir Shevchenko
Department of Modern and Ancient Sediments of the World Ocean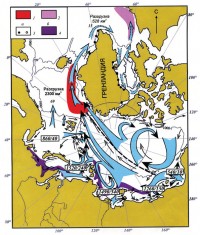 The main directions of study:
Sedimentation and geochemistry of the Arctic and the Atlantic Oceans and their seas.
Transeuropean meridian eco-geochemical section of the seas.
Methane cycle in the ocean.
Micro– and nano-particles in the World ocean as natural bioinert sorbent of heavy metals and hydrocarbon contamination.
Hydrothermal ore genesis in the ocean floor.