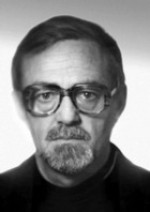 The son of the famous physiologist Academician V.V. Parin. In 1955 he graduated from the Moscow Technical Institute of the Fishing Industry and Economy.
1955-1959 - laboratory assistant of the crew of the RV "Vityaz",
1959-1973 - researcher,
since 1973 - Head of the Laboratory of Oceanic Ichthyofauna of the Institute of Oceanology of RAS.
Corresponding Member of RAS since March 31, 1994 (oceanology); editor-in-chief of the journal "Issues of Ichthyology" (1988-2010); member of the editorial board of the journal "Oceanology", the Scientific Council of RAS on the problems of hydrobiology and ichthyology, the Ichthyological Commission of the State Committee for Fisheries; three times elected Vice-President of the European Ichthyological Union; honorary foreign member of the American Society of Ichthyologists and Herpetologists; foreign member of the Japanese Ichthyological Society.
Scientific activity:
Member of twenty major sea expeditions. He developed the theoretical foundations of the zoogeography of the pelagic zone of the ocean, substantiated the classification of oceanic fish by biotopes and areas, and identified the ways of formation of oceanic ichthyofauna. He was the founder of the Russian school of oceanic ichthyology, the author of several monographs and more than 300 scientific works devoted to the study of the morphology and taxonomy of fish, ichthyogeography and commercial oceanology. He described over 140 species of marine fish that were new to science.
In honor of N.V. Parin, colleagues named several dozen new species of fish, including a new species of sharks, Planonasus parini, the first specimen of which was caught during the 17th cruise of the RV "Vityaz".
Main works:
Parin N. V. Disribution of mesobenthopelagic fishes in slope waters and around submarine rises // Pelagic biogeography / eds A. C. Pierrot-Bults, S. van der Spoel, B. J. Zahuranec, R. K. Johnson. Paris : UNESCO, 1986. P. 226—229.
Parin N. V. Fish fauna of the Nazca and Sala y Gomez submarine ridges, the easternmost outpost of the Indo-West Pacific zoogeographic region // Bull. Mar. Sci. 1991. Vol. 49. P. 671—683.
Awards and titles:
Laureate of the USSR State Prize (1977).
In 2000 he was awarded the Berg Gold Medal of the Russian Academy of Sciences "For outstanding work in the field of geography, biogeography and ichthyology."